FEDECRAIL CONFERENCE LEIDEN 27.3.2004
PRESENTATION OF INTERLOK, POLAND
By Hermann Schmidtendorf, Chairman of Supervision Board
Interlok is a steam locomotive repair workshop situated in the town of PILA, Poland – 240 km in the East of Berlin.
We were founded in January 1989, as a public-private joint venture of Polish State Railway PKP and myself, as a private person. The aim was to open the state owned steam repair workshop of PILA to the Western European preservation community. During the last few years, PKP sold their shares. We now are a private company with shareholders coming from Poland, Greece, France, Switzerland, and Germany.
We have 25 workers.
Interlok is organized as a limited company according to the Polish commercial law. This is needed because, to get the needed certificates for locomotive repairs, especially for repairing and manufacturing of steam boilers, we have to fulfil high security standards what would be impossible, would we be a leisure time hobby association with volunteers. We are prepared to fabricate boilers according to European Union's PED – Pressure Equipment Directive – what also needs a special preparation from the technical and organisation side.
However, the main aim of Interlok's shareholders is not mainly to gain money out of it. We are very much railway enthusiasts. The shareholders have main occupations that are not connected to Interlok. Interlok maintains the unique collection of technical steam locomotive drawings coming from the repair workshops of PILA and OLESNICA. Interlok is the co-organizer of the annual steam hauled "BLUES EXPRESS" – a steam special running since 12 years from Wolsztyn via Poznan and Pila to the free of charge Blues Festival at Zakrzewo. The tickets fees help to maintain steam locomotives at Poland's steam Mecca Wolsztyn.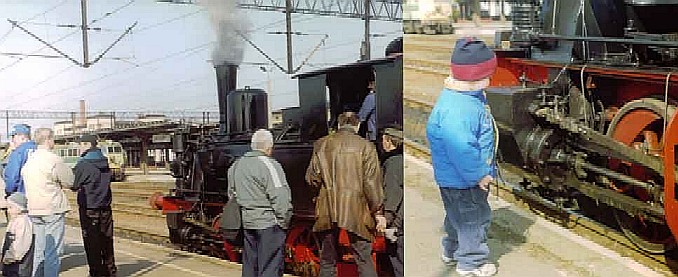 From time to time, we organize steam specials around Pila free of charge for Polish steam enthusiasts. Besides Western European locomotives, we also repair Wolsztyn based steam locomotives, and Polish narrow gauge steam locomotives, giving a special rate.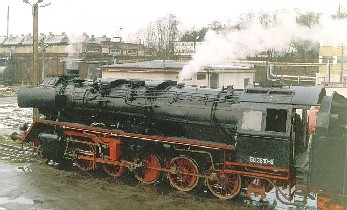 Interlok contributes actively to the work of the BIALOSLIWIE RAILWAY ASSOCIATION where we are preparing regular museum and tourists' trains on that 600 mm gauge resort.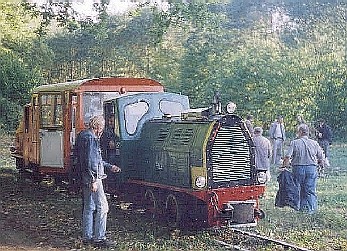 Actually, Interlok prepares itself to enlarge its activities by renting a hall at the locomotive depot near PILA Main Station. We might store there steam locomotives of the unique collection of the Warsaw based Railway Museum. This museum is in big trouble. They are no longer supported by PKP. Furthermore, they are forced by Warsaw city authorities to leave their present place during the next 5 months. They urgently need new storage place for their collection, and it will probably not be possible to move the whole collection to Wolsztyn. So, the Pila depot might be a secure place at least for some of these locomotives.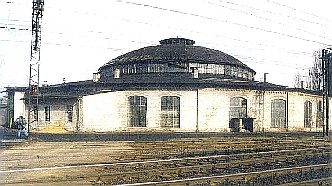 The present shareholders of Interlok are not able to finance this on their own. Therefore, we are looking for railway enthusiasts who might purchase additional Interlok shares. We would be glad if this offer might be interesting to some of you.
Let me please give some further information about the Polish railway scene. According to Polish Railway Law, enthusiasts have to open a commercial Limited Company to be allowed to apply for a license that allows them to run passenger trains. Up to now, there is only one company besides PKP that gained such a license. We are in good contact with them. This enthusiast' group runs freight and passenger trains on 7 narrow gauge lines. Other groups whom we are in contact with are running tourists' trains in cooperation with PKP, on special laws or without a clear legal basis. Some examples:
The meter gauge line of Gryfyce-Rewal; the 750 mm gauge lines of Sroda Wielkopolska and of Elk in the Northern East. They are run by the appropriate City Councils. Just these days, we are helping them to send one diesel rail car to a Rumanian partner association, and to establish an exchange of experiences between them and a German railway association where one of our shareholders is active.
The 750 mm gauge Forest Railway of Cisna in the South East of Poland. This line is run by a non-profit Trust. They are allowed to do so because they apply to the "Forest Railway Law".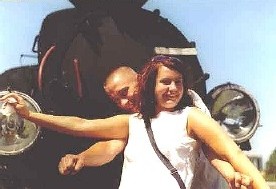 There are several non-profit associations in Silesia running trains on narrow gauge.
There are the two well-known standard gauge museums of Wolsztyn and Chabówka that run regular tourists trains, in cooperation with PKP.

So you see, there are quite a number of railway initiatives all over Poland. There situation is different, they do not yet cooperate. Should you accept us as an Associated Member of FEDECRAIL, we would be glad to provide these initiatives with the information that we gain through FEDECRAIL. We have heard of an initiative of a British Enthusiasts' Group to gather several other Polish railway initiatives. We would be glad, should it be possible to gather in the future all these initiatives, to found eventually a Polish nation wide representation of the museum and tourist railways.
Lack of foreign language abilities certainly is still a problem for most of them to start international cooperation. We therefore see our role also in being a helpful translator between the English-speaking railway community in Europe and the Polish enthusiasts' groups.
We would be glad if you might accept us in such a role, being an associated member of FEDECRAIL .
PLEASE CHECK OUR ACTIVITIES UNDER: www.interlok.info !